Commitment of Itutuya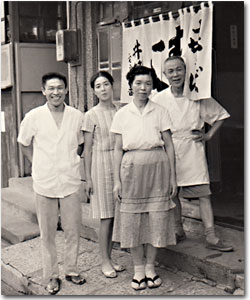 The history of Itutuya-small shrimp restaurant which is the beginning at Yui-
In 1916, we have begun trade as a restaurant at Shizuoka-ken Yui
... included such expectation, and the small shrimp a fisherman in Yui drew up by chance and... from which I'd like to introduce the gusto to a lot of people offered you a small shrimp dish first at Yui. Post-town in Tokaido and Yui to which Mr. hooting is familiar under Mr. Kita.
There are about 2 kilometers immediately near the Yui headquarters park in the east from JR Yui station, and itutuya often has a customer from a distant place drop in, too.
Please feel the fragrance of the sea in Suruga Bay in front of the store by all means while enjoying walk in a circumference tourist spot.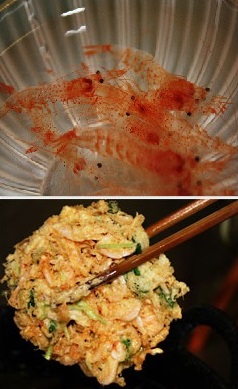 The freshness is most! Commitment to the taste
The first-class small shrimp which has taken a small part of the mustache called "the putting direction" and a foot is used in small shrimp rice on our popular menu "the Yui set menu".
"The offing rising and raw small shrimp" are the gem I can offer only on the day when small shrimp fishing was here.
Thankful impressions are received from many customers who enjoyed the taste of the fresh small shrimp origin. For the dish by which we boast of "small shrimp fritters", softness, crisply, if, the voluminousness made MOTCHIRI as well as the done food texture can be tasted.
The food texture not MOTCHIRI sense of link, but the case that small shrimp is used in quantities gives, so the appearance is thick, to raise it with the oil about which we were particular through, I think you can eat readily.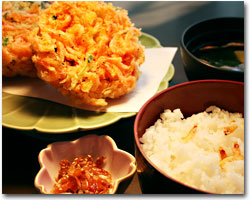 Please eat small shrimp of Suruga-wan specialty by all means.
The taste of the localness, importantly, pride in the long-established store where Shidai continues is harbored in a dish. "The Yui set menu" it's as well as "the headquarters set menu", but the menu of the soba to which small shrimp fritters were added is also the "taste of" the long-established store from which the taste of localness Yui is inherited importantly.
I include and donate a heart in order to enjoy the taste which isn't ashamed in the long-established store for long. A fishing season of small shrimp is spring and autumn.
Spring fishing is until the beginning of June from the cherry tree end of season March which blooms. Autumn fishing continues for a short while from the end of early October to the end of December in colored leaves.
The aspect is dyed in happy pink along the season Japanese loves in Yui.
When coming in a fishing season, the menu which can enjoy raw small shrimp just as it is equals. If I take a walk through the image in Tokaido, a right or wrong meal is by Iutuya.
yui-sakuraebi-itutuya
address

〒421-3103 Shizuoka prefecture Shizuoka city Shimizu-ku Yui 314
TEL

054-375-2039
Business hours

Noon 11:30-14:00
Night 17:00-19:00
A regular day off

Monday
reservation

Please reserve a customer of a banquet, a group tour and a Buddhist memorial service